This week in the studio I wanted to take any ideas of concept off my shoulders again and take another go at painting so I got out a big canvas and just moved the paint across the surface. I used layering, washes, mark making, and saturated colors to create a abstract painting. There was no content in my mind just paint.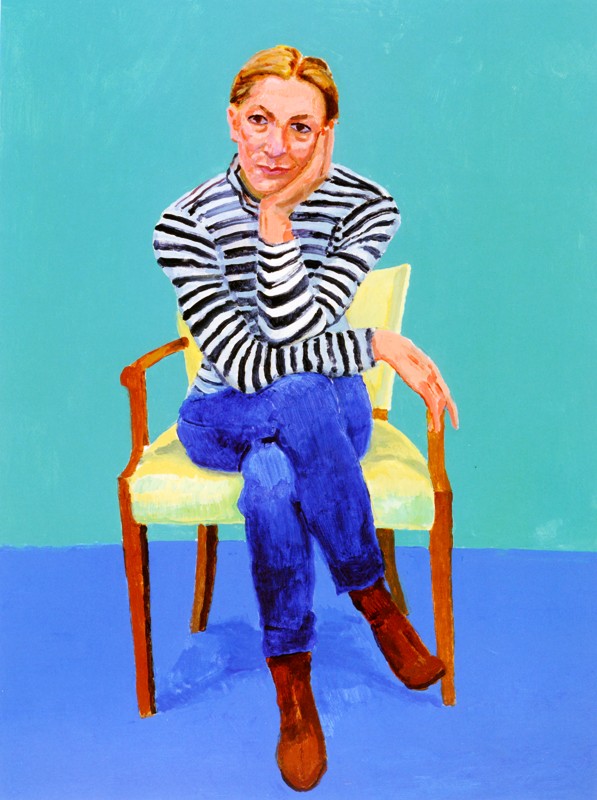 David Hockney: 82 Portraits, 1 Still Life: Edith
I love the gesture and the color palette that Hockney uses in this painting as well as the direct female gaze.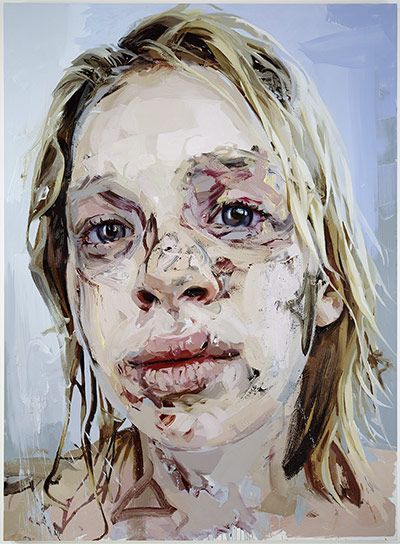 Jenny Savilles line quality as well as her overall gesture is much more expressive than Hockney's painting but it provides a different kind of commentary.
After putting down the base layers I then projected a portrait of a model onto the canvas and painted from there.
After painting the figure, I then worked back into the painting and put gestural marks on top of the figure and made it one coherent thing.
Reading Art of Fear
After reading Art and Fear chapter three, I realized that perfectionism does not exist. This was a great realization because it is a great way to release the principle of perfectionism. I particularly enjoy the metaphor of not being able to write a story because of the fear of writing a story. This chapter overall taught me that fear is a crippling emotion that does not breed productivity and good work. The only answer is to push through and make art!